Frank L Ashley High School
Class Of 1960
Hotel Reservations
As he has done for previous reunions, Bob Tatlock as arranged for rooms at a discounted rate of $79 per night at the Hampton Inn on Remount Road in Gastonia. Click on the Hampton Inn logo below to register.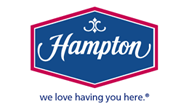 Hotel: Hampton Inn Charlotte-Gastonia
Group Name: Ashley High Class of 1960 Reunion
Arrival Date: 30-September-2021 (most of us will register for only two days; however, if you want to arrive on Wednesday the 29th, the discounted rate applies to that date as well)
Departure Date: 2-October-2021
Please share this link with anyone who needs to book Ashley High Class of 1960 Reunion rates. We look forward to welcoming you to our hotel!
These rates are available up until September 17th. At that time, the remaining rooms will be returned to our inventory. Also, we do have a 48 hour cancellation policy so please make sure if anyone needs to cancel their reservation, they do so 2 days before they arrive so that they are not charged.
If you have any questions at all, please do not hesitate to contact the Hampton Inn at 704-866-9090.
script type="text/javascript"> var gaJsHost = (("https:" == document.location.protocol) ? "https://ssl." : "http://www."); document.write(unescape("%3Cscript src='" + gaJsHost + "google-analytics.com/ga.js' type='text/javascript'%3E%3C/script%3E"));