Frank L Ashley High School
Class Of 1960
ANNOUNCEMENTS
•

Reunion Status

Just a note to say that we're still working by phone, e-mail, and Zoom since gatherings are prohibited and gathering sites are barricaded.

As you know, things are so uncertain. Our dates are still reserved for May 20-21. Hopefully, by that time we will be able to gather and celebrate our 61st reunion.

Below is a survey concerning the Covid vaccination. Please respond to the survey to keep us informed on how many are being vaccinated.

As things change, we will update this status.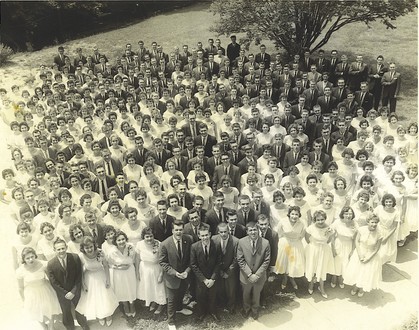 Welcome to the Frank L Ashley High Class Of 1960 web site.
This is a site in progress. We will be updating it regularly so keep checking it. More than that, it is an interactive site where you can communicate with the entire class or selective classmates. Use it & enjoy it.
Before doing anything, click on Getting Started. It contains instructions on how to use the site.
John Parker, web site administrator
Collection of References and Links:



script type="text/javascript"> var gaJsHost = (("https:" == document.location.protocol) ? "https://ssl." : "http://www."); document.write(unescape("%3Cscript src='" + gaJsHost + "google-analytics.com/ga.js' type='text/javascript'%3E%3C/script%3E"));